Welcome !
Click on the photo
to start this australian tour, from Sydney to Cairns.

Send me your best photos of Australia
and I will add them
to this website !
Click here !

Subscribe to the
newsletter. Click here !

Photo Fees
These pictures are not
free ! For professional
use, contact me by
e-mail : just click here !
All my pictures are for sale, for any kind of use.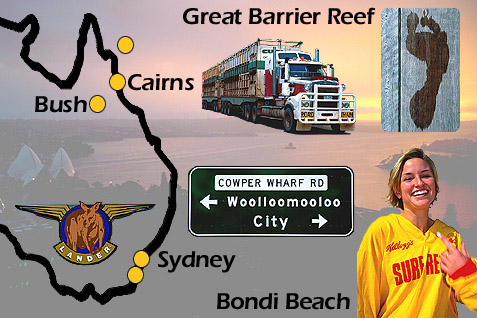 Guestbook
All your messages about Australia
are welcomed !





Links
Links to the
best websites
about Australia.